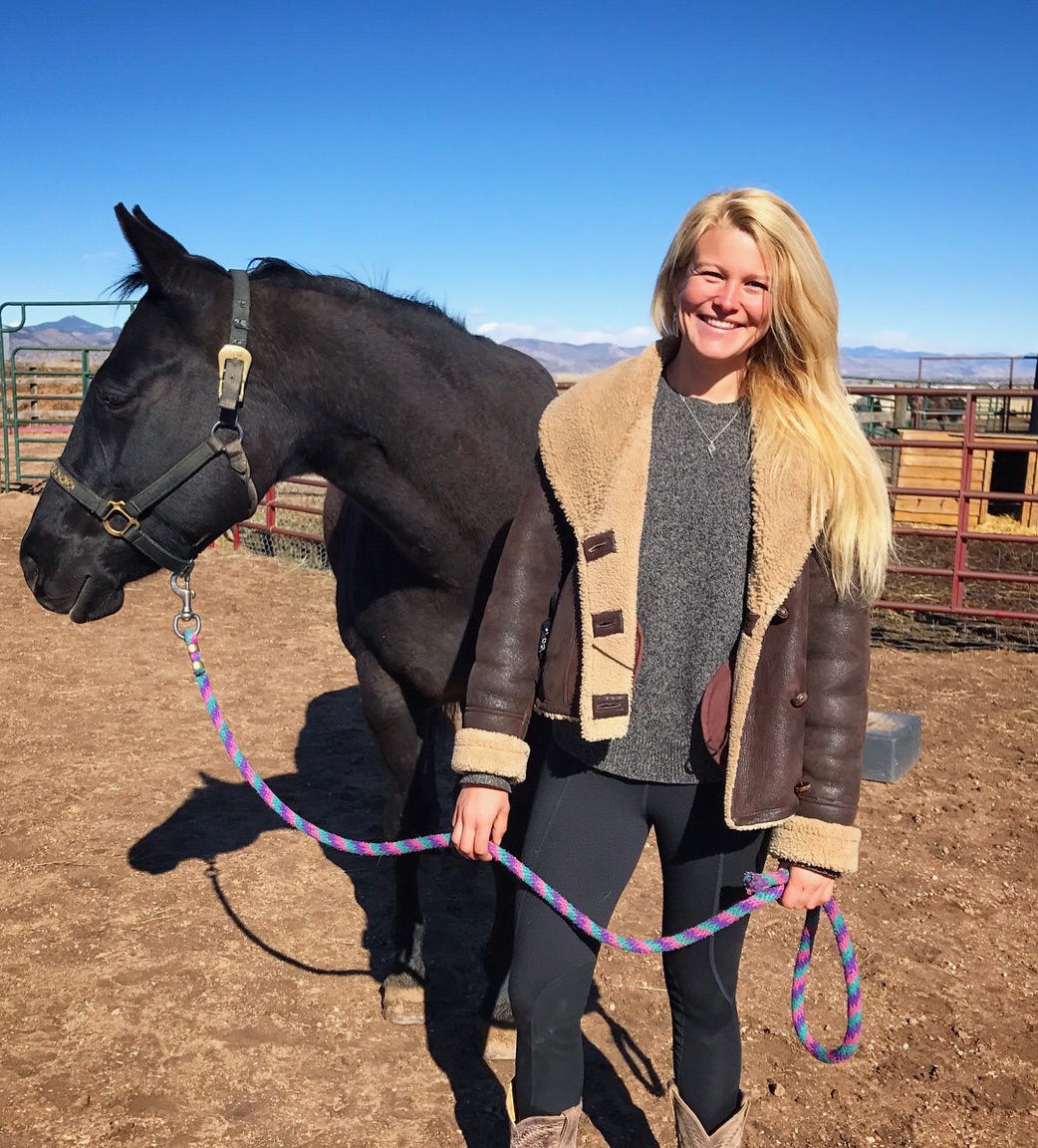 Erin Teigen, MSW, LMSW, CEIP-E
Erin Teigen is the Executive Director of Elevation Equitation. As comfortable in the saddle as she is on a tractor, Erin is the consummate horsewoman. Combining her 25 years of equestrian experience with graduate education in the field, she is a dually-competent practitioner for human-horse interaction. Erin is educated in both human and horse behavior/learning for complementary achievements.
She earned a graduate certificate as an Equine Assisted Mental Health Practitioner from the Institute for Human-Animal Connection at the University of Denver Graduate School of Social Work. This rigorous certificate program trained her in delivering ethical and effective mental health services with horses as stewards to optimize client goals across broad populations. Erin is recognized as a Certified Equine Interaction Professional: Education (CEIP-E) through the Certification Board for Equine Interaction Professionals (CBEIP). The credential is currently the highest level of competency assessment offered for equine interaction professionals in the U.S. and Canada.
Erin has expertly facilitated over 9,000 hours of inclusive equestrian instruction to diverse clientele. In addition to instruction, where she focuses on individualized progression plans and mind-body integration, Erin is dedicated to training and managing equines according to the evidence-based principles of equitation science to promote sound learning and welfare-enhancing strategies for horses. Erin is active in the equine-assisted field nationally and throughout the mid-Atlantic region.
She earned a masters in social work with a clinical behavioral health specialization from the University of Maryland, and she completed her undergraduate degree at the College of William and Mary. Currently, Erin is working towards her independent, clinical licensure at the Johns Hopkins Bayview Medical Center as a Licensed Masters Social Worker. She is also pursuing a post-graduate certificate in Veterinary Social Work from the University of Tennessee College of Veterinary Medicine and College of Social Work.